It's Okay To Be Smart
Sep 29
[video]
[video]
[video]
[video]
Sep 27
Sneak peek from filming Monday's episode of It's Okay To Be Smart, featuring what I think is one of the most remarkable living wonders on Earth… can you guess what it's about?
[video]
Sep 26
This 1911 photo of Marie Curie in a roomful of dudes (including Max Planck, Henri Poincaré, Ernest Rutherford, and young Albert Einstein, lurking in the background, second from right) bespeaks so much both about the gendered state of science and about the enormity of cultural bias Curie overcame to become the "Martyr of Science," the first woman to win a Nobel Prize, and the only person to date to win a Nobel in two different sciences.

Also see Curie on science and wonder. 
It's amazing that they even let her in the room at the first Solvay Conference considering that facial hair was apparently required for entry (except for you, James Hopwood Jeans, you somehow made it in naked-faced and wearing gray)
As a scientist, Marie Curie experienced incredible anti-female prejudice , and although we still have a lot of progress yet to make, let's be thankful for people like her for opening some of the first doors for women in science.
It must have been exhausting work. I mean, just look at her, sitting next to Poincaré, head in hand like "Why do I even bother, Henri?"
I can almost picture Marie as a child…
Sep 25
[video]
Charming visualization from this altogether delightful children's book about space – an imaginative and illuminating primer on the cosmos to spark awe in the souls of budding Sagans. 
Perhaps one day, we will journey to distant po-tay-toes?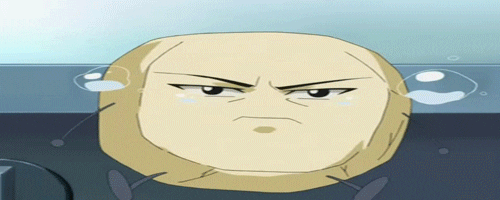 (via sagansense)
Sep 24
[video]