I'm debuting a new design for answering your questions that you send in, because I can't help myself
Howdy, Sweetpal!
Great question. The short answer is yes, they can die, but usually don't. First we need to look at a map of where lightning actually strikes the Earth, like this one from NASA: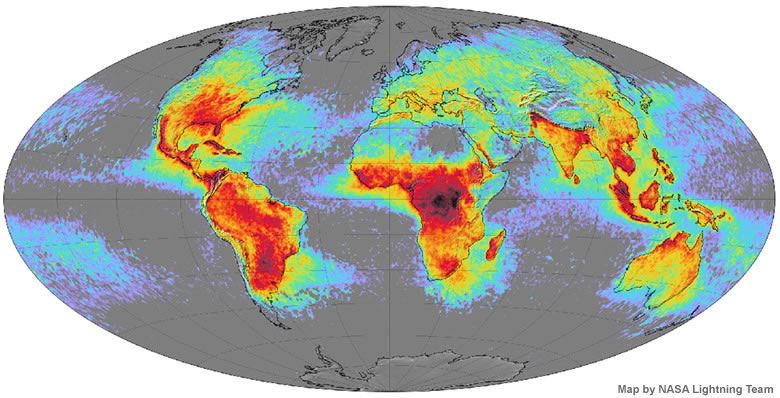 As you can see, lightning strikes land far, far more than it does water. But it still happens at some level, and saltwater is a good conductor because of all the dissolved ions. But fish don't usually die en masse in lightning strikes, and can be completely unaffected just a few meters below the surface.
The lightning bolt's current simply doesn't penetrate deeply into the water, but instead radiates outward along the surface, as seen in this experiment, photographed in National Geographic:
I've seen this phenomenon attributed to two things. The first is called the skin effect, where electrical pulses travel primarily on the surface of good conductors like copper wire. The second is due to the fact that air ionizes (forms the "bolt") much easier than water, so the current instead dissipates over a thin layer of air at the water's surface. This is a similar phenomenon to why being in a car or plane when it gets struck by lightning doesn't kill you.
I'm not sure that physics has decided which is the right answer, but lightning doesn't penetrate the surface of the ocean beyond a few feet, if it penetrates at all. And after a few tens of meters on the surface, the bolt dissipates. As long as the fish are deep enough, which they almost always are, they survive just fine!