The 2014 Nobel Prizes for the sciences have been announced!
Physiology and Medicine: Awarded to John O'Keefe, May-Britt Moser, and Edvard Moser for their discovery of the brain's "internal GPS", a network of cells that helps us navigate and orient in space.
Physics: Awarded to Isamu Akasaki, Hiroshi Amano, Shuji Nakamura for the invention of blue LED lights, which have led to multiple energy-saving illumination technologies.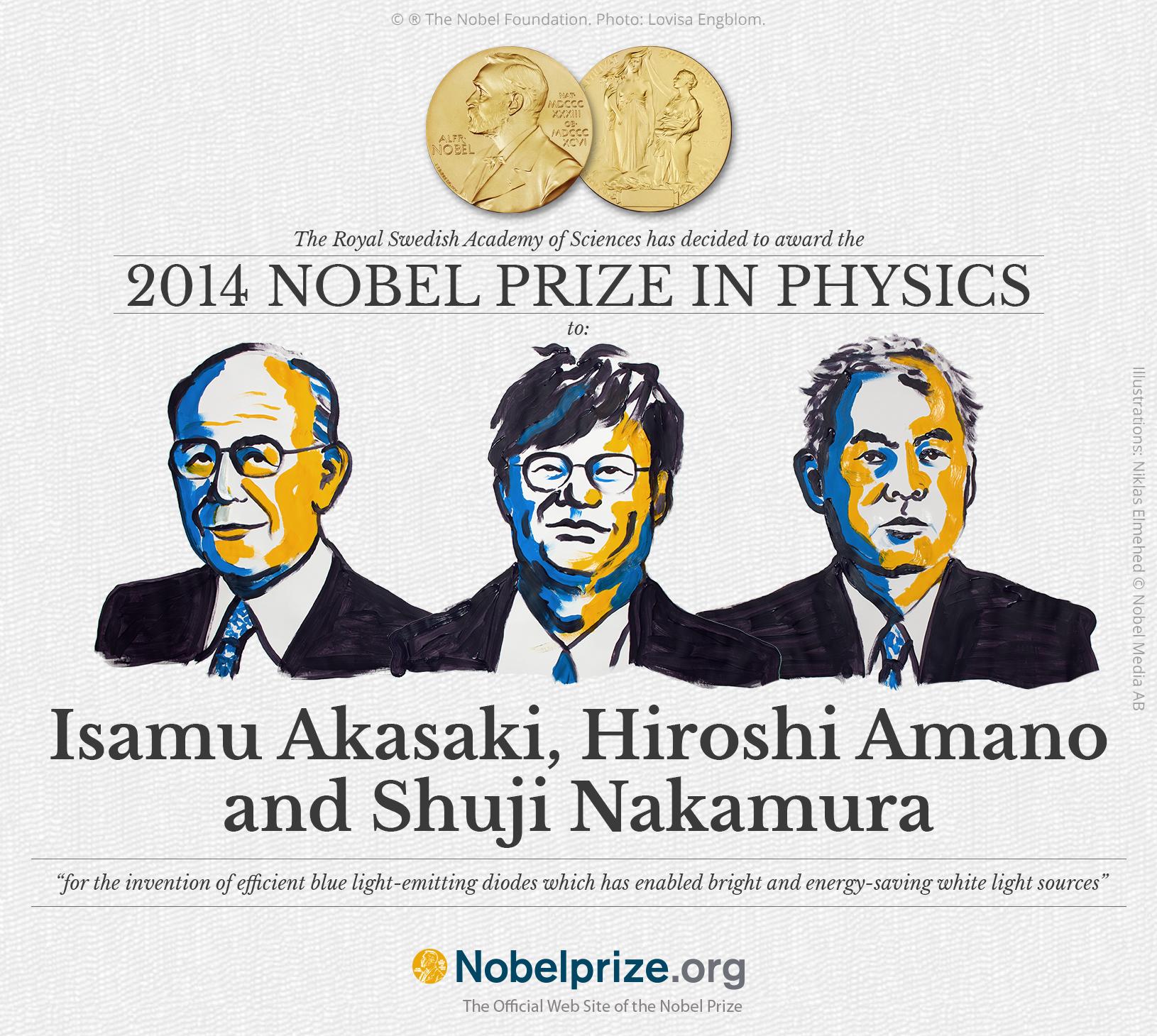 Chemistry: Awarded to Eric Betzig, Stefan Hell, William Moerner for the development of super-resolved fluorescence microscopy, which allows scientists to observe cellular functions at resolutions beyond the range of traditional microscopes.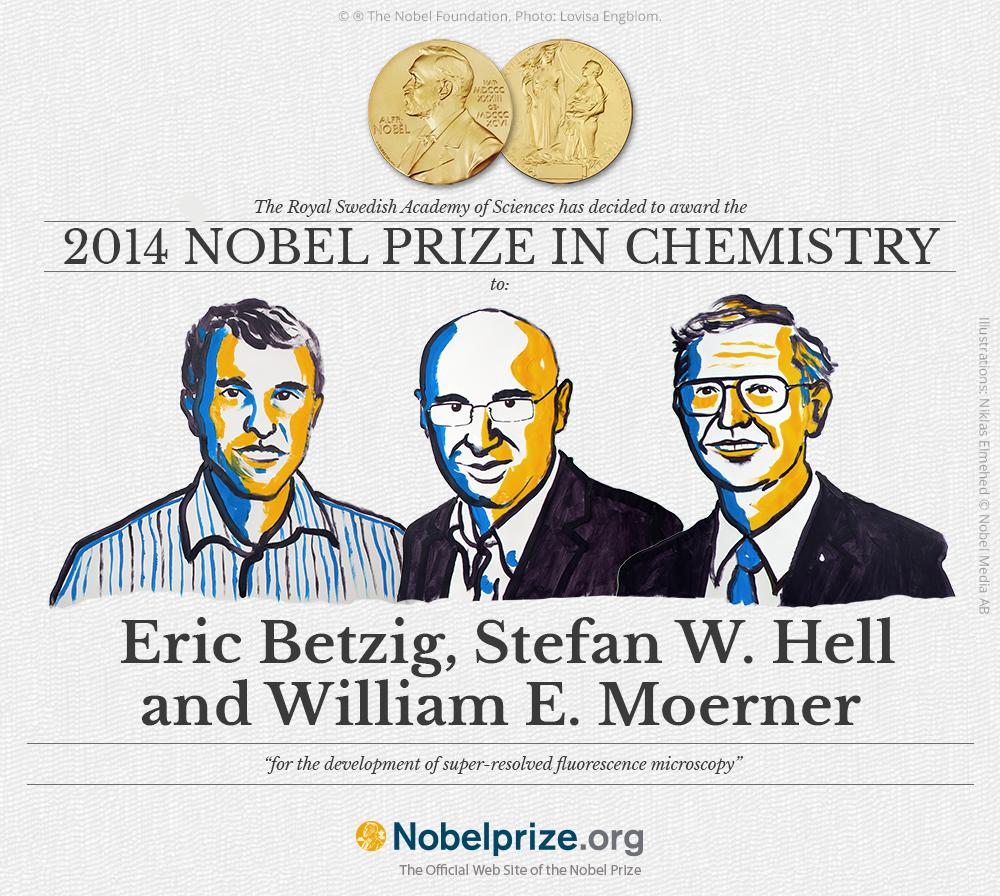 Hmmmm… Up top you'll find a video I made last year about the past, present, and future of the Nobel Prizes. This year's crop of Laureate scientists are all worthy winners, but do the prizes still stink of sexism? Do they perpetuate the myth of genius? Watch the video and let me know: What do you think?