Q:

Hi Joe! My name is Gigi, I've been following your blog for quite some time now and I think its awesome! I have a question though, what is your opinion about 23 & me? I've always wanted to trace my DNA back and see if I am predisposed to any genetics diseases or advantages, but with the recent FDA lawsuit against them has chance to know been shattered? The article I read from NBC did not provide any science based details. I want to know if you know more about this company, thank you!! :)
girldivided
I was just about to order a kit to do an episode on 23andMe when the FDA shut 'em down! So I'll have to wait a while to get my first-hand reactions together. For those who don't know, 23andMe is a company that offers personal genome sequencing and counseling direct by mail, all you have to do is spit in a tube.
Consumer genetic testing is, unsurprisingly, a complicated issue. The economics of DNA sequencing technology, meaning that sequencing whole genomes, billions of bases, is getting really cheap and really fast, makes it clear that someone, somewhere, if they are allowed to, is going to offer consumers the chance to get their own genome read. Getting DNA data, a lot of it, is just plain easy these days. And the ancestry part is cutesie-pie stuff. It's the medical applications that bring on the comparisons (some warranted, some not) to GATTACA and Star Trek.
The hard part is figuring out what all that data means. Which differences are just sequencing errors and which are mutations? How much is just natural variation? What does a "normal" genome even look like? Most importantly: How do we really tell whether a mutation will increase someone's risk for a disease to the point that they and their doctor need to do something about it?
Many people think that they should have unobstructed access to discovering the DNA bases that make their genome. But when that genome sequence starts being used to diagnose people or to guide medical treatment, that's the FDA's territory, and they take that stuff very seriously. 23andMe wasn't playing ball, so they got in trouble.
What will happen now? Is consumer genetic testing the Right Way™? Or should this be managed by doctors and federal regulators? I don't know. Hundreds of thousands of words will be written on this subject before it's said and done. 
If you'd like to read some of those words, and get some opinions from some very smart people, here's a whole mess of 'em: 
Q:Very important science question: Where did you get that awesome shirt in your recent video about exoplanets?
Lots of questions about the various dimensions of motion that we experience on Earth, based on my post featuring these cute animations. Let me see if I can tackle them all together … hold on to your hats!
Does our motion through the universe (maxing out at 800 km/s or so) determine how we experience time? In short, no. Theoretically, you'd experience the same "time" whether or not we were moving through the universe, or around the Milky Way, or around the sun. "Time", as we think of it in the cosmological sense, is inherent to the universe, it's the state of now being different from then, and thanks to entropy, always moving in one direction.
Time, as we have defined it, is a set of hashmarks we assign to the motions and vibrations of the universe to make it easier to mark how far past "then" we are when we say "now". Take the second. It simply describes how long it takes a cesium-133 atom to wiggle 9,192,631,770 times. It's just much easier to say "800 km/s" rather than "800 km/9,192,631,770 cesium-wiggles". And since we can assume that cesium-133 atoms (and sheep) wiggle the same way everywhere in the universe…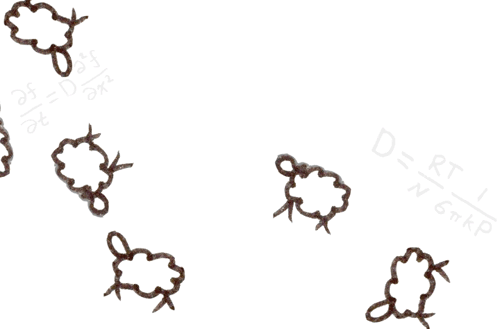 … time, in the sense of something that just exists, is universal.
How you experience time is probably a much more local phenomenon. We don't really experience the passing of seconds, for instance, not in the big scheme of things. But thanks to our particular orbital radius around a particular star on a particular rocky planet that itself rotates at a particular velocity, we do experience something called a "day", which would be pretty meaningless to anything that didn't evolve on Earth (although Earth's "day" has changed over time, and will continue to change), whether they were from another galaxy or just the next planet over.
But as confused as those aliens would be by our "day", they would probably be totally comfortable with the "second", because of the aforementioned shared cesium-wiggles. You have biological processes tuned to it, too, called "circadian rhythms". So "time" is a universal phenomenon, but our experience of it is a very terrestrial thing. 
So if aliens came to Earth from a planet that rotated at a different velocity, would they feel uncomfortable? No, probably not. At least not because of the rotation thing. The fact that they were on an alien planet might throw them for a loop, though.
Do you feel yourself rushing through space as Earth rotates? I don't. Say you're reading this on the equator. For every second that you scan this page you travel half a kilometer (that velocity decreases the closer you get to the poles, because spheres). It helps that the atmosphere is also moving along with us, otherwise that would be a helluva breeze to overcome.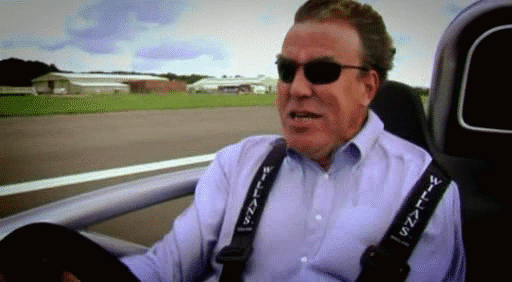 Gravity is what's primarily responsible for how you "feel" on this planet, in a non-emotional sense, and that is what would most affect any alien visitors, in a non-emotional sense. And gravity, as we all remember from every science class ever, is an attractive force that is relative to the masses of objects interacting at a particular distance. How strong, or weak, gravity was on their home planet would depend on how massive their planet was, and they would have evolved along with that gravity, no matter if it was lighter or heavier (I happen to think evolution would be a universal trait of living systems, so there).
Maybe they'd have metal bones, because their planet had supergravity. Or maybe their home planet had less gravity, and they'd be made of gel, and they'd look like this:
Incidentally, how fast a planet spins around its axis doesn't depend on its mass, or size. It's the result of a very random set of banging and collision events along the formation of that planet from dust to big round thing.
However, if someone somehow instantly stopped Earth, you'd feel that. Just as you broke the sound barrier.
So what's up with that Cosmic Microwave Background velocity? Not only is Earth rotating around its axis, and orbiting the sun, and the solar system around the galaxy, and the galaxy around the local cluster … but our galaxy is moving with respect to the Big Bang itself. Since the universe has no edge, I can understand if that's a bit hard to wrap your head around.
The CMB is a bunch of radiation that's been radiating since ~380,000 years after the Big Bang, when atoms began to form and stuff could actually start to fly through this new thing called "space" without banging into plasma clouds. It's been chugging along in straight lines since then, and as the universe expands those waves have been streeeeeeeeetched out into the microwave range. like pulling on the ends of a rubber band.
Because the universe has no center, that CMB radiation should look essentially the same in every direction. Except that it doesn't. If we look in one direction, it's redshifted (meaning we are moving away from that direction). And in the opposite direction it is blueshifted (meaning we are moving towards that direction). You know, like the Doppler effect and how ambulance sirens sound weird as they pass?
Anyway, the shift looks like this when applied to the CMB:
Something in the sky in the direction of that blue bulge is sucking us in at a few hundred kilometers per second. This is very hard to measure, considering all the other movement that's going on, but it's happening. Current theories suggest it could be a set of supermassive galaxies pulling on our galaxy, but we haven't been able to observe them. So basically we don't know. If that last part makes your head spin, head over to Starts With A Bang and read Ethan's excellent explainer.
So, how far have you moved since you started reading this?
Q:This is a great site for my 4am insomnia.
vertigoheadspace
Thanks! But you know what happens if you feed your brain too much Tumblr after midnight…
First you're like this:
Then you're like this:
And if you're not careful you'll end up like this:
But maybe the science side of Tumblr is an exception?  :)
Of course, this could just as easily be replaced with late-night YouTube viewing. But certainly not Facebook, because that's never exciting, no matter what time of day it is.
Q:Can you give me any examples of something that, according to the knowledge and theories of current science, /should/ work in a particular way, but does not actually work that way due to some factor we do not yet understand?
soulsuckingisaacnewton
We don't understand whether there is a particle or field that mediates gravity over a distance, like the hypothetical graviton. That's one of my favorite "solved but unsolved" pieces of science.
What about you guys? Can you help soulsuckingisaacnewton?
Question time!
I'm going to shoot an "Ask Joe" episode of It's Okay To Be Smart this week! Ask me questions about science, past episodes of the show, what it's like making videos to teach people stuff, what it's like to be Joe … anything but politics.
You can reply here, send me an ask, email me, or tweet them to me (maybe include #askjoe in your tweets), take an Instagram of the question drawn on a piece of paper NOT ON YOUR BODY and tag me, or send a carrier pigeon. I, like, literally can't make this video without you.
Whaddya wanna know?
Q:Your favourite planet is Saturn right? It's mine too but what features of the planet make it stand out above the others?
thefirststarr
You mean besides these beautiful rings?
There's also the amazing auroras, charged particles hitching a ride on Saturn's intense magnetic field and slamming into the polar atmosphere:
Then there's the odd hexagonal storm on Saturn's North Pole, perhaps a result of specially-rotating eddy currents from other Saturnian storms: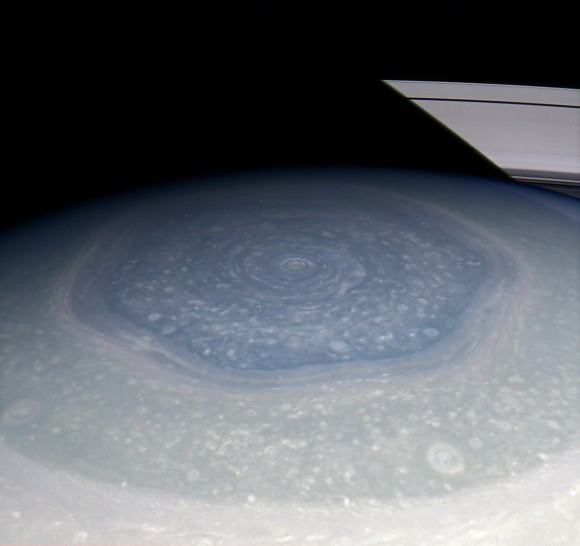 Or there's the fact that Saturn pulls so hard on its moon Enceladus, squeezing and warping it with extreme tides, that the resulting friction heats internal water into volcanic geysers:
Q:Hi! You had posted a video some time ago about the distances in the solar system, and it was filmed outside. I wish I could tell you more. Might you be able to post that again?
(made rebloggable by request)
Well, my favorites are chemistry jokes, but I'm always scared they'll get no reaction.
Next you'll want jokes about clouds. Please, be cirrus.
Ok, maybe just one physics joke:
A photon is going through airport security and gets chosen for a random inspection. 

The agent says "No bags, eh?"

"Nope," says the photon, "I'm traveling light."
Ok, now that's really it, definitely the last one, because like slippery banana this will get out of hand fast.
Fiiiiine. One more.
Man, entropy ain't what it used to be.
Wouldn't it be ironic if astronauts got to go up to space only to see no stellar beauty?
While it's true that astronauts often can't see stars from orbit, it doesn't have to do with whether or not there's an atmosphere. It's actually pretty simple, and it's the same reason you can't see stars in the middle of the day: That dang sun.
If the sun is out, it reflects a massive amount of light off Earth's surface, far more light than any stars (other than our sun) are giving off. On Earth, the molecules in the atmosphere scatter the sun's light and make our sky blue and starless in the day time. To an astronaut on the day side of Earth, there's no atmosphere to scatter a blue sky, but the effect on the stars is equally obfuscating.
Staring into the void, an astronaut's eyes don't have the dynamic range to see tiny, dim dots of light when there's other sources of illumination around. It's similar to how it's hard to look out a window into the dark of night when you're in a lit room.
The same thing happens on the moon. That's why Apollo pictures are so brilliantly lit, but the sky above them is devoid of stars. 
If an astronaut is on the night side of Earth, and there's no light from the moon, then they can definitely see stars. Here's some gorgeous video proof: