"Spin Spot… now stay. Hey! I said stay!"
Jupiter's Great Red Spot is shrinking, and scientists aren't sure exactly why. The massive, rust-red storm resides in Jupiter's southern hemisphere, a cyclone of unknown crimson gases swirling around at hundreds of kilometers per hour.
At its largest, the Great Red Spot was wide enough to hold three Earths within its boundaries, but according to the latest observations it would (only!) barely hold more than one Earth. It's unknown if the spot is set to disappear completely, but scientists are watching its evolution closely.

As familiar as it is to us, there's no reason to think the spot has always been there, or that it always will be. Its first confirmed observation comes from Giovanni Cassini in 1665, seen in his sketches below (the spot is flipped vertically because that's what telescope lenses do!):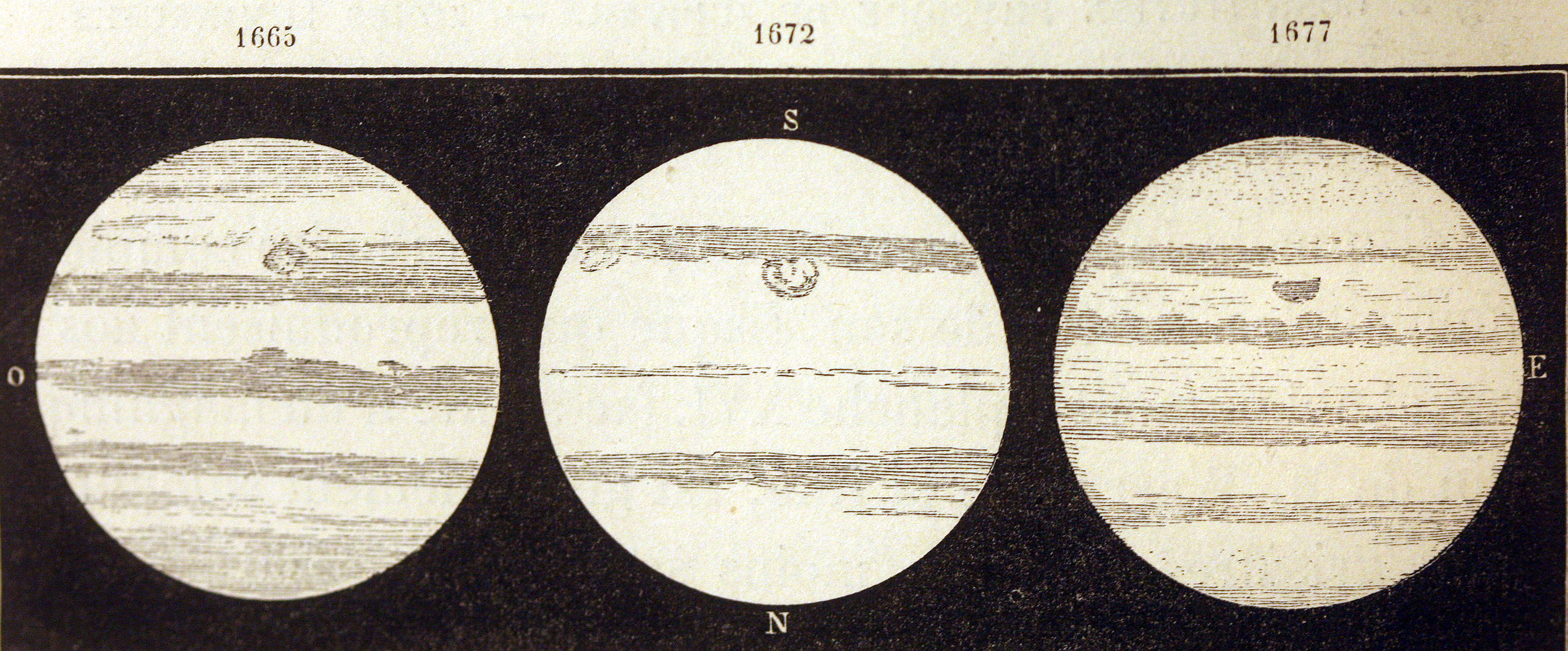 German astronomer Samuel Heinrich Schwabe saw it again as early as 1831, and it was certainly prominent in the 1880's when Étienne Trouvelot was drawing his gorgeous planetary pastels:
This persistence has led us to believe that it is a long-lasting feature that was there long before we ever saw it, and would therefore continue to ≥ BE there, you know? I mean, what is Jupiter without its spot?
Of course, we know better. Just because it has always been there doesn't mean that it always will be. Indeed, there are reports that suggest that the Red Spot has fluctuated greatly in size before, perhaps even disappearing altogether for decades at a time. 
In fact, a new spot in the region, nicknamed "Red Spot Jr." (technically named Oval BA), has popped up in the past decade or so, and may one day overtake its older sibling in size and intensity: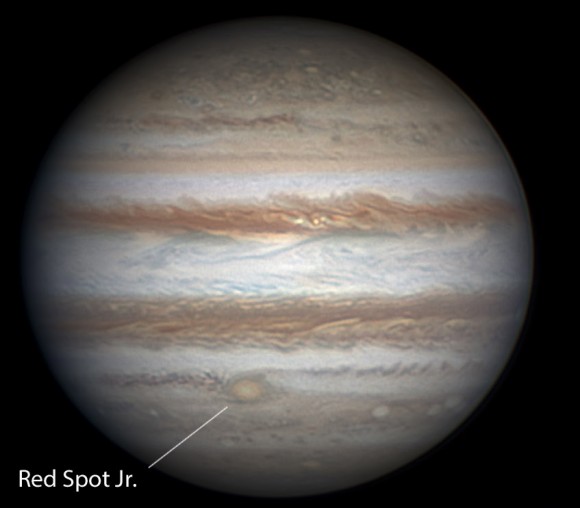 If you'd like to learn more about the science behind the shrinking spot, check out this article at Bad Astronomy. Also be sure to catch this Google Hangout discussion on the fate of the featuring some Jovian astronomers and brought to you by the folks at HubbleSite (embedded below): 
What will be the ultimate fate of the Great Red Spot? We don't know… yet. In the meantime, we are wise to remember that nothing in this universe lasts forever, so we should savor its beauty while we can: