How do we really know the Earth has a solid core? I mean, we can't go down there, despite what Jules Verne would lead you to believe.
As I mentioned in my "Structure of the Earth" video this week on It's Okay To Be Smart, Earth's tendency to shake and rumble up here on the crust has allowed us to discover a lot about its inner structure.
Earthquakes don't only send waves along Earth's surface, they send certain kinds of waves (P-waves and S-waves) through the Earth itself which can even be read by seismic stations on the other side of the planet. These two kinds of waves interact with solids and liquids within the Earth, being refracted and/or blocked by certain liquid and solid phases, resulting in seismic shadow zones halfway around the globe. You can see it clearly in this GIF of a 2002 Denali quake: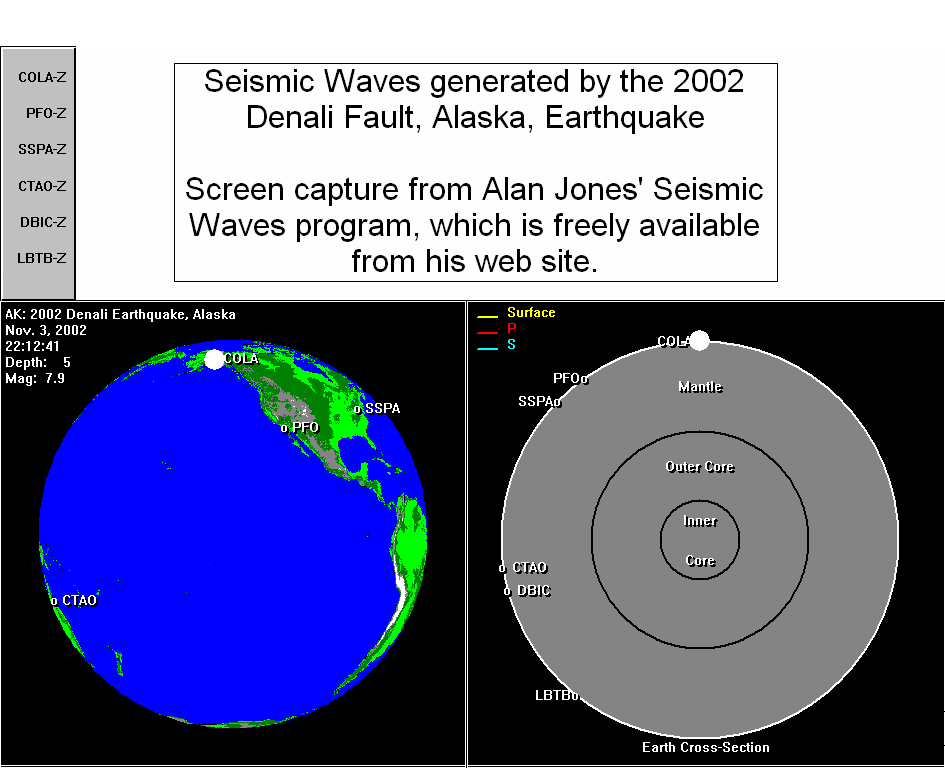 Study enough earthquakes in different places, and you can tell a lot about Earth's interior.
That's precisely what Dutch scientist Inge Lehmann did in the early 20th century. I strongly recommend heading over to Meg Rosenburg's True Anomalies blog to read a very detailed history and explanation of how we discovered Earth's core.
And if you missed it, here's last week's OKTBS video all about why the Earth has layers and how it got that way:
Bonus: You know how they say dogs and cats (and other animals) can sense earthquakes and other natural disasters? Here's GIF proof, as a dog and cat get the hell outta Dodge right before a quake hits: