My video on exoplanets this week was inspired heavily by Lee Billings' book Five Billion Years of Solitude: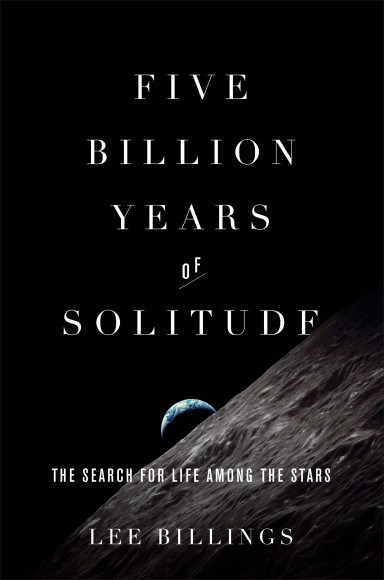 This book, which might be my favorite science read of the year, chronicles the past, present, and future of our search for other worlds and other intelligent life through personal accounts of the scientists who have devoted their lives to that study. It's also a great reference to Gabriel Garcia Marquez, so extra points for that.
In the book, Lee touches on the tumultuous history of Earth's place in the universe, decades of planetary science in our own solar system and beyond, our persistent search for extraterrestrial intelligence, and what the expiration date might be for life on a changing Earth.
It's far more than I could ever cover in one YouTube video, so check out Lee's recent presentation at Google HQ (above) if you'd like to dig deeper.
Reminder! Part 2 of my exoplanets series comes out next Monday, and it will deal with all those mind-bending questions of extraterrestrial life and what our planet's future holds. Keep your eyes to the skies (and to YouTube)!