EXCERPTS >|< Life History of a Mosquito (1928)


 | Hosted at: Internet Archive

A series of Animated GIFs excerpted from Life History of a Mosquito, a video showing life cycle of Aedes Aegypti: microphotography of eggs; larva, pupa and then adult mosquito emerging; female and male breeding. Made in 1928 by Kodak Research Laboratories, in co-operation with the Dept. of Bacteriology of the Medical School, University of Rochester.

We invite you to watch the full video HERE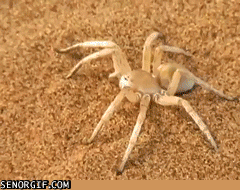 BONUS scary skeeter stuff: Have you ever wondered what it looks like from inside your flesh as a female mosquito's mouthparts are searching for blood slurps? There's a video for that.
DOUBLE BONUS scary skeeter stuff: Yesterday I was looking up facts about malaria and mosquito-borne illnesses are responsible for more than 40 million lost years of life EVERY YEAR.