My buddy Phil has discovered a new species in the order Lipidoptera
Ladies and gentlemen, Morgan Freeman discussing science, while on helium (via Kottke).
Happy Friday.
Great Scientists: Gregor Mendel

He was a lonely monk.
My favorite silly gene names
On the heels of this post detailing the adorable story of the hedgehog gene, here's some more of my favorite silly gene names, and the mutant reasons their redonkulous names:
tinman - Mutants do not develop a heart (Fruit fly)
dreadlocks - Causes photoreceptors to sprout dreadlock-like axon projections (Fruit fly)
tribbles - Causes out of control cell division (Fruit fly)
maggie - Larvae never mature (Fruit fly)
hamlet - Affects a type of sensory cell called "IIB" (Fruit fly)
dunce - Affects learning and memory (Fruit fly)
smaug - Represses Nanos, which means "dwarf" (Fruit fly)
groucho - Excessive bristles on the face (Fruit fly)
ken and barbie - Lack of external genitalia (Fruit fly)
indy - Stands for "I'm not dead yet", a la Monty Python (Fruit fly)
lush and cheap date - Affect alcohol metabolism (Fruit fly)
RING - A protein segment that comes from "really interesting new gene"
tigger and pogo - Two families of transposable elements, or pieces of DNA that can jump around genomes (Multiple species)
kryptonite and superman - Kryptonite represses superman, which causes extra stamens to form in flowers (Arabadopsis)
Yuri gagarin - Protein involved in sensing gravity (Fruit fly)
callipyge - Leads to formation of large, round buttocks in sheep (from Greek for "beautiful buttocks")
chablis, frascati, merlot, retsina, riesling, cabernet, grenache, chardonnay, chianti, pinotage, sauternes, weissherbst, zinfandel - A set of genes found to inhibit blood cell formation. Get it? Red and white?! (Zebrafish)
I think these would make an excellent art project, all you artistically-and-scientifically inclined people out there. Any of your favorites that I missed?
Using Game Theory To Win Big

It's also important to remember that when you're playing with the queen of hearts, the joker ain't the only fool that'll do anything for you.
Celebrate Cosmos returning to TV by looking back at this lost episode of Carl Sagan's original.
This pork volcano … tell me more. We are all made of star stuff, and bacon.
Biologists are jerks.

Our sense of humor is infectious. 

This post grows on you.
This person is a real comedy pro… karyote.
(via thatssoscience)
Then Ben Stein said "…and I don't believe in evolution."
And Beaker wept.
(via comaniddy)
Albert Einstein holding an Albert Einstein puppet. Sometimes pictures are just better without context.
But I suppose if you really want some context you can get it at Open Culture.
What if natural products came with a list of ingredients? 
When it comes to keeping our bodies free of dangerous toxins, keeping our food safe, and living in harmony with the environment (whatever that may mean?), there's plenty to keep an eye out for. But be careful. There's a fine line between public health and chemical fear-mongering.
Actually, it's not that fine of a line. Big, complicated chemical names can look scary, and there are a lot of people out there ready to take advantage of that fact. This is where basic education can help, so people can learn that chemicals, per se, are nothing to fear. Because … well, everything is made of them.
Just look how far some people take it: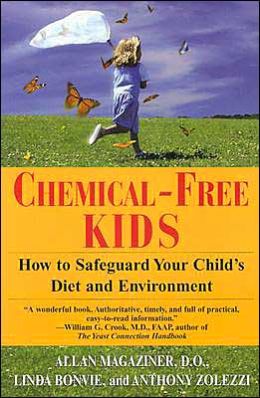 If you've got chemical-free kids, all I can say is wow. What ARE they made of then?
Reminds me of the hilarious efforts to ban dihydrogen monoxide.
(via io9)