And here we have Lily Bui's last pick. What if the solar system was a musical instrument? Find out here. (This does have auto-playing audio, just as an FYI friends). 
This SolarBeat planetary music generator from White Vinyl design is super-peaceful to listen to, I've had it on in the background for like 15 minutes. Just think, every sonic moment in that orbital simulation is a real moment that has or could happen in our little corner of the universe.
That being said, it does seem like a slightly-more-polished clone of Daniel Starr-Tambor's Mandala project (which I featured on OKTBS ages ago), a planetary musical palindrome consisting of 62 vigintillion notes, likely the largest palindrome in the known universe.
Watch/listen to Mandala below:
"Spin Spot… now stay. Hey! I said stay!"
Jupiter's Great Red Spot is shrinking, and scientists aren't sure exactly why. The massive, rust-red storm resides in Jupiter's southern hemisphere, a cyclone of unknown crimson gases swirling around at hundreds of kilometers per hour.
At its largest, the Great Red Spot was wide enough to hold three Earths within its boundaries, but according to the latest observations it would (only!) barely hold more than one Earth. It's unknown if the spot is set to disappear completely, but scientists are watching its evolution closely.

As familiar as it is to us, there's no reason to think the spot has always been there, or that it always will be. Its first confirmed observation comes from Giovanni Cassini in 1665, seen in his sketches below (the spot is flipped vertically because that's what telescope lenses do!):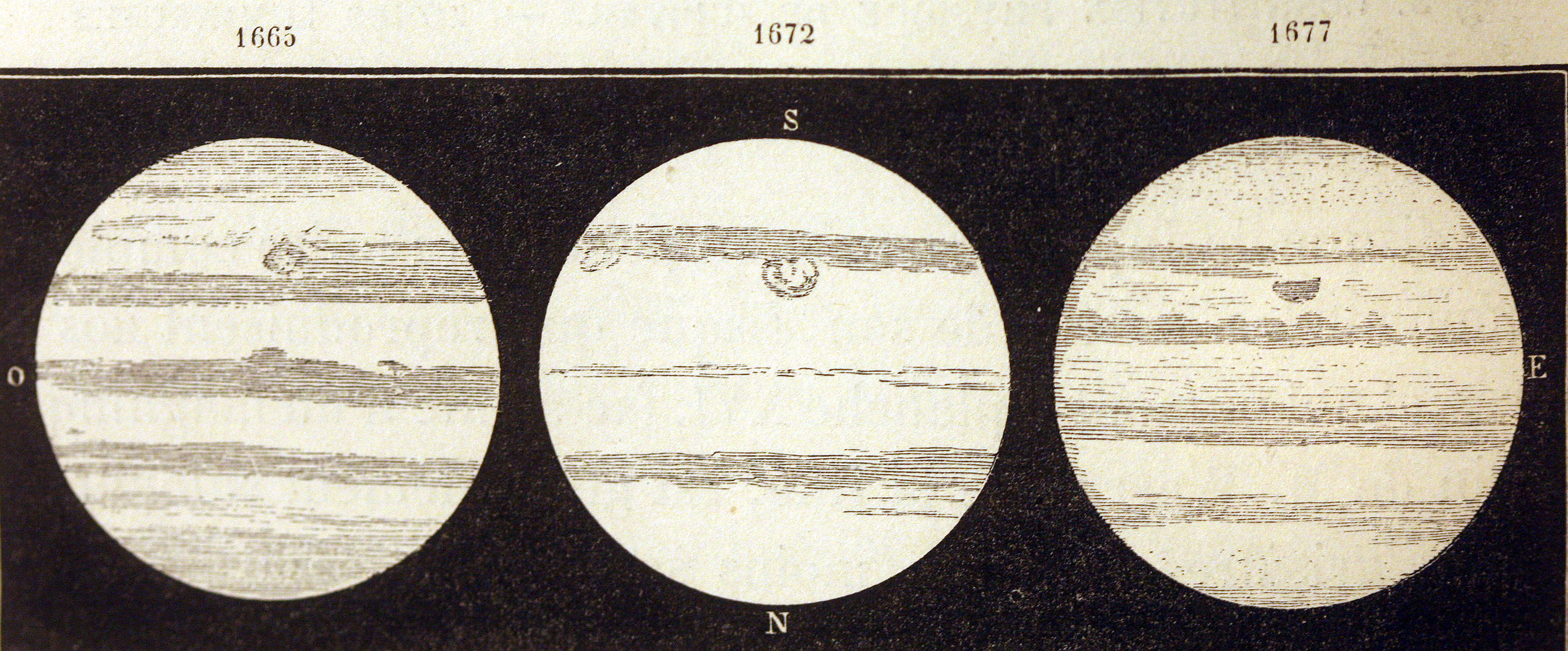 German astronomer Samuel Heinrich Schwabe saw it again as early as 1831, and it was certainly prominent in the 1880's when Étienne Trouvelot was drawing his gorgeous planetary pastels:
This persistence has led us to believe that it is a long-lasting feature that was there long before we ever saw it, and would therefore continue to ≥ BE there, you know? I mean, what is Jupiter without its spot?
Of course, we know better. Just because it has always been there doesn't mean that it always will be. Indeed, there are reports that suggest that the Red Spot has fluctuated greatly in size before, perhaps even disappearing altogether for decades at a time. 
In fact, a new spot in the region, nicknamed "Red Spot Jr." (technically named Oval BA), has popped up in the past decade or so, and may one day overtake its older sibling in size and intensity: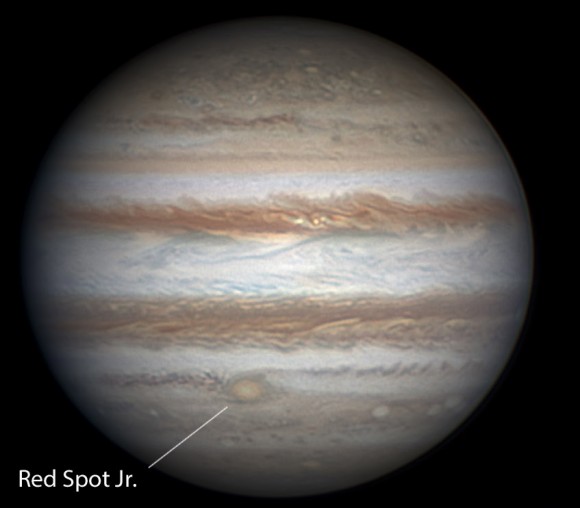 If you'd like to learn more about the science behind the shrinking spot, check out this article at Bad Astronomy. Also be sure to catch this Google Hangout discussion on the fate of the featuring some Jovian astronomers and brought to you by the folks at HubbleSite (embedded below): 
What will be the ultimate fate of the Great Red Spot? We don't know… yet. In the meantime, we are wise to remember that nothing in this universe lasts forever, so we should savor its beauty while we can: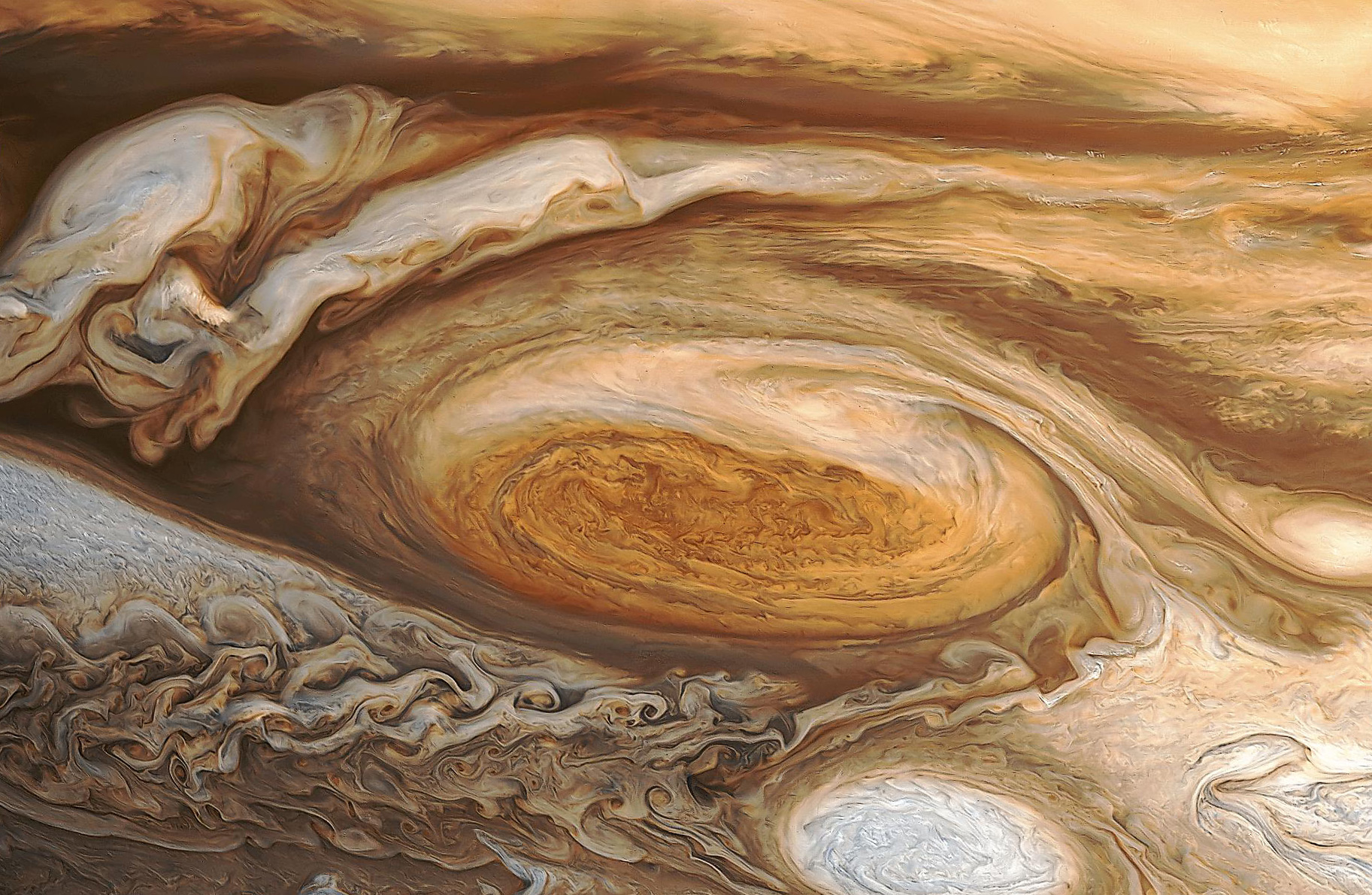 Another New Earth… Or Not.
You may have heard the news last week that astronomers discovered the best candidate to date for an Earth-like planet. Kepler-186f is a rocky planet that is, like other so-called "second Earths", the right distance away from its parent star to have liquid water on its surface and maybe have the right conditions for maybe having life if that's the kind of thing that maybe exists somewhere else… maybe.
As Adam Mann writes for WIRED, there's a lot we don't know about this exoplanet, and a lot that makes it not very Earth-like. Like the fact that its star is way different from ours. And that we haven't imaged it directly. Matt Francis adds his two cents at The Daily Beast, noting that a planet that close to its parent star is tidally locked, with the same side facing, and being baked by, its parent star all the time. Sounds like it's more of an Earth-cousin at best.
It's not right to call this planet a "New Earth" (and I can almost guarantee that the Face of Boe does not and will not ever live there), because there's just too much that we don't know about it. The same goes for other exoplanets: For every question they answer they force us to ask three more. But that's science. What is cool about this latest discovery is that it shows us just how many types of stars, even weird ones like the M class red dwarf that 186f orbits, can harbor Earth-ish planets in their habitable zone.
The more we discover, the stronger the case that life exists somewhere, elsewhere. If you'd like to know more about our search for exoplanets and the life we hope they harbor, I did two videos on that for IOTBS. Watch 'em below:
Exoplanets: Are There Other Earths?
Is There Intelligent Life Beyond Earth?
(Image via NASA)
Beyond Earth Stephen Di Donato

"After recently finding old science fiction magazines dating back from the 1980's, it reignited my childhood memories of my curiosity of our solar system and of limitless imagination. I began researching heavily on NASA missions and came to the realization that the late 1950's to mid-1970's were exciting times for new discoveries, for real photographic images of planets and for limitless possibilities. This gave me the incentive to start a personal project named Beyond Earth."
Out of this world.
Paint the Sky
Any chump with a telescope can take a picture of a planet, galaxy, or nebula (okay, maybe it's not that easy, but go along with me here). Fred Burgeot isn't content with photos. He studies these astronomical bodies, really gets to know them, you know? And then he draws them. His collection is incredible.
I think that's a brilliant way to appreciate, say, Jupiter's intricate and evolving banded swirls, or each razor-thin layer of Saturn's rings, or the spectrum of countless grays that color our own moon.
Burgeot has even created a flat map of Jupiter's stormy textures, so we can appreicate every whorl and woosh in one view:
You want that texture map as an animation? Pascal Chauvet has you covered:
Of course, I still love actual Jovian images. Check out this incredible time-lapse GIF of an orbiting Jupiter as it would look from its moon Io, by Redditor bubbleweed:
(via Metafilter)
My video on exoplanets this week was inspired heavily by Lee Billings' book Five Billion Years of Solitude: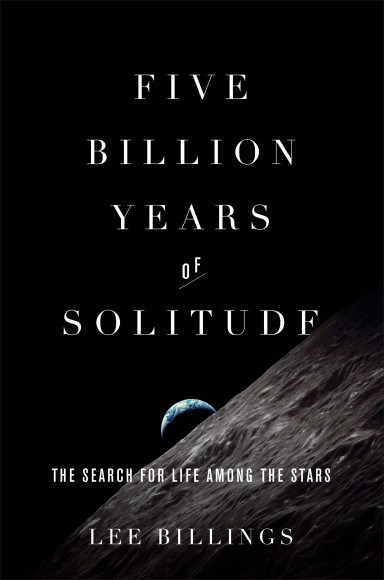 This book, which might be my favorite science read of the year, chronicles the past, present, and future of our search for other worlds and other intelligent life through personal accounts of the scientists who have devoted their lives to that study. It's also a great reference to Gabriel Garcia Marquez, so extra points for that.
In the book, Lee touches on the tumultuous history of Earth's place in the universe, decades of planetary science in our own solar system and beyond, our persistent search for extraterrestrial intelligence, and what the expiration date might be for life on a changing Earth.
It's far more than I could ever cover in one YouTube video, so check out Lee's recent presentation at Google HQ (above) if you'd like to dig deeper.
Reminder! Part 2 of my exoplanets series comes out next Monday, and it will deal with all those mind-bending questions of extraterrestrial life and what our planet's future holds. Keep your eyes to the skies (and to YouTube)!
Here's an Episode Extra to go along with this week's video: Exoplanets (Part 1): Other Earths
The New York Times has created an interactive feature tallying all of the exoplanets discovered by NASA's Kepler Telescope. You should really check out the link, because theirs is animated, and much bigger, and completely awesome, so go check it out.
Although the Kepler telescope is currently dead in the water thanks to some broken gears (although there may be some hope for a resurrection), scientists continue to sift through its data in order to move exoplanets from the "possible" to the "confirmed" category. As of today, we have a total of 1,049 confirmed exoplanets (and counting), which is a drop in a drop in a drop in the bucket for how many are estimated to be out there. Those confirmed 1,049 represent a mere 0.00000001% of the likely 100 billion planets (or more) in just the Milky Way (which doesn't even count free-floating rogue planets!) 
Assuming we continue to fund future missions, the estimates of total planets will certainly change. And as scientists continue to dig through Kepler's data the number of confirmed planets will definitely continue to rise. Our next steps will be to directly image them (we still don't know what these exoplanets look like, despite what artists want you to think) in order to analyze the makeup of their atmospheres and whether they have the right chemistry for life (at least as we know it). That will take new tools, and decades of work.
Thanks to planet-hunting missions like Kepler, we are on the cusp of understanding our place in the universe more clearly than ever before in the history of our species. We may be the only living needle in the haystack of planets, or we may not. That distinction isn't what makes us special. No … what makes us special is that we can know.
Double Bonus: Find out more about how astrobiologists calculate the odds of extraterrestrial civilizations in this episode of It's Okay To Be Smart: The Odds of Finding Life and Love.
(this is an updated version of a post from earlier this year)
Is Earth the only living needle in this haystack of planets?
We live in one of a hundred billion of galaxies, each with hundreds of billions of stars. And now, thanks to modern astronomy, we know that the Milky Way is home to perhaps a hundred billion planets! In the past two decades, these exoplanet discoveries have spawned new questions about our universe, and if there might be another Earth, or other life, somewhere out there.
In part one of my two-part series on exoplanets, we'll look at how astronomers find exoplanets, and what it means to call them Earth-like. We also trace the history of planetary science back three thousand years and examine Earth's changing status in the cosmos.
We were once the center of the universe, and now Earth is just another rock in the sky. What does that mean for us?