In case anyone's wondering why I'm not posting anything funny or informative about the 12/21/2012 apocalypse stuff …
It's because I find it annoying and we have real science to discuss so let's just move on, shall we?
This is really just me realizing how insufferable today and tomorrow are going to be.
Anyway, here's an amazing image of the shadowy backside of Saturn, masking the Sun, as captured in October by the Cassini spacecraft: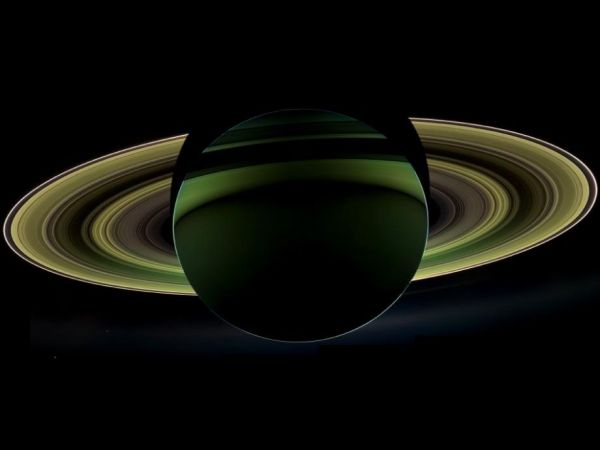 See how easy that was? To ignore the BS misinterpretation of an advanced ancient culture and focus on the awesome? Let's keep that in mind.